The Legend Behind the Bunnings Warehouse Jingle Has Been Revealed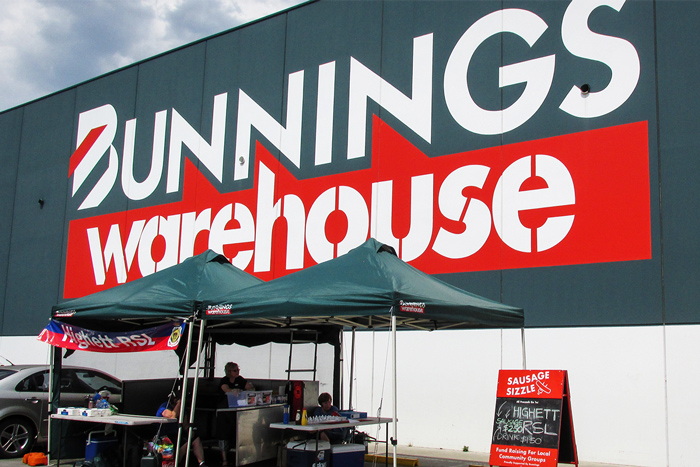 On a nice, sunny afternoon in January 1995, musical history was made. On that day, songwriter, Trevor Hilton created the iconic Bunnings Warehouse theme but it's only until recently that he's been unmasked.
In the latest episode of Gruen, Will Anderson tracked down the anonymous composer, and when he was finally reached, the first thing Hilton said was, "I knew this day would come." Watch the clip below.
This week, we went on an interstate odyssey to track down the composer of the Bunnings theme. 25 years later, he still secretly wanders around his local WA store whistling the tune. The first thing he said when we finally reached him? "I knew this day would come". #Gruen pic.twitter.com/tNxf2bLcu8

— The Gruen Team (@GruenHQ) October 28, 2020
In the clip, Hilton sits at his keyboard and says: "Hello, my name is Trevor Hilton and yes, I wrote that jingle."
He shows the same piano he composed it on and the floppy disk that it was stored on. It's also revealed that Hilton still gets royalties from the song as well.
Although he's been anonymous since now, it turns out that two years ago, someone claiming to be his son posted a demo of the song on Reddit, saying "Today i found out my dad made the bunnings warehouse theme song!"
And just in case you wanted to hear the song for a full 10 hours, someone has uploaded a full 10-hour version just for your listening pleasure.
Image: (Michiru Maeda / Shutterstock.com)