Chris Hemsworth's Hilarious Affirmations to get Away from 2020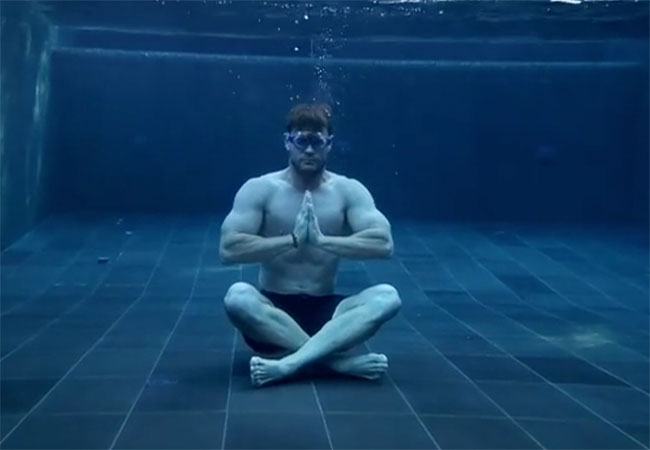 Chris Hemsworth wants to take us away from the stress of a covid-filled year with some hilarious video affirmations.
His Affirmations That Positively, Absolutely, Probably (Most Likely) Won't Make Your 2020 Worse feature Hemsworth trying to find peace in five different situations but getting distracted by kids, murder hornets and crashing waves among other things.
In the swimming pool one, called Breathe. Or don't, he starts his instructions with: "Close your eyes, don't breathe in because you're underwater."
Moments later he says "There are no distractions here" as his son swims past the camera. "Nothing to break your calm, no one demanding your attention" he continues as his son swims up to his face. "Simply push your worries away," Hemsworth intones, as he pushes his son away before his son returns again and he gives up meditating.
And then there's Hemsworth sitting in "some strange pink flowers", trying to release all that pent-up quarantine energy except he's distracted by murder hornets.
The videos are actually a clever promotion for the launch of some real affirmations on his health and wellbeing app, Centr.
Watch and enjoy and hopefully you'll feel better about 2020 and your inability to deal with annoying distractions. If the mighty Thor can't even deal, there's hope for us mere mortals too!
Image: Instagram/Chris Hemsworth