Former Ironwoman Candice Warner Grilled About 'That' Sonny Bill Incident on SAS Australia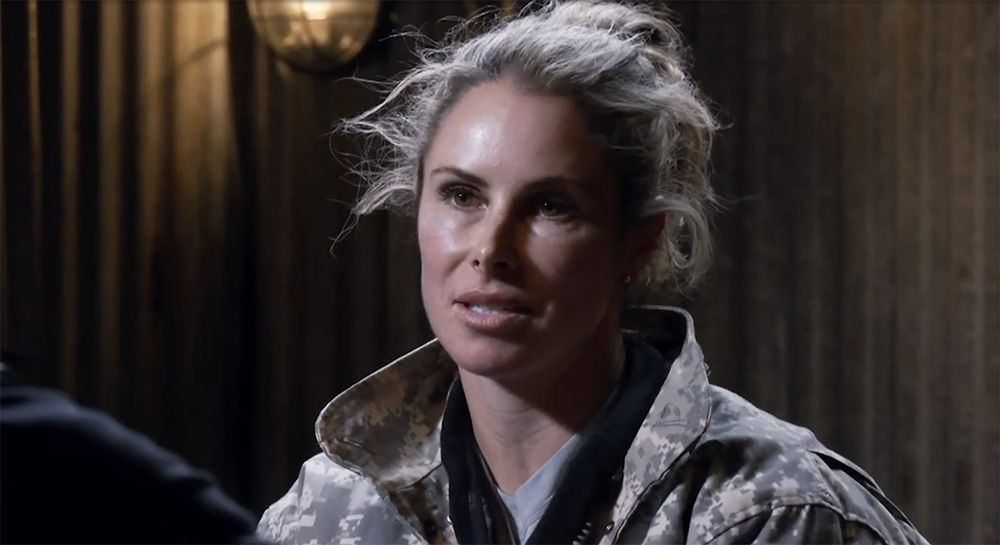 Former Ironwoman Candice Warner has had to deal with her fair share as a participant of reality TV show SAS Australia, but this week things were turned up a level.
Lots of old emotions were stirred up for Candice with that "toilet tryst" incident from her past being brought up during her interrogation.
If you cast your mind back to 2007, you will remember that Candice made headlines for her role in a former tryst with Rugby League star Sonny Bill Williams.
In case you can't quite remember what happened Candice was caught in a steamy toilet tryst with Sonny Bill at the Clovelly Hotel in Sydney's eastern suburbs.
So of course when interrogations rolled around on SAS Australia the incident was definitely on the to discuss list.
During the intense scenes, Candice after a push candidly addressed her past and the regret she has over the incident.
Candice is now married to Australian Cricket Star David Warner and the pair share three daughters. However, she hasn't quite been able to shake that drunken moment.
The 35-year-old confessed during the interrogation that in her early 20's she made a very big mistake.
"It is something I am not proud of but something I can never take back. I put myself in a situation where I shouldn't have and because of that I brought embarrassment, shame to my family."
Reality TV Show SAS Australia sees Aussie celebrities participate in a series of physical and psychological tests.
CATCH SAS AUSTRALIA TONIGHT FROM 7.30PM
Image Credit SAS Australia on 7 YouTube