Bindi Irwin's Touching Tribute to Brother Robert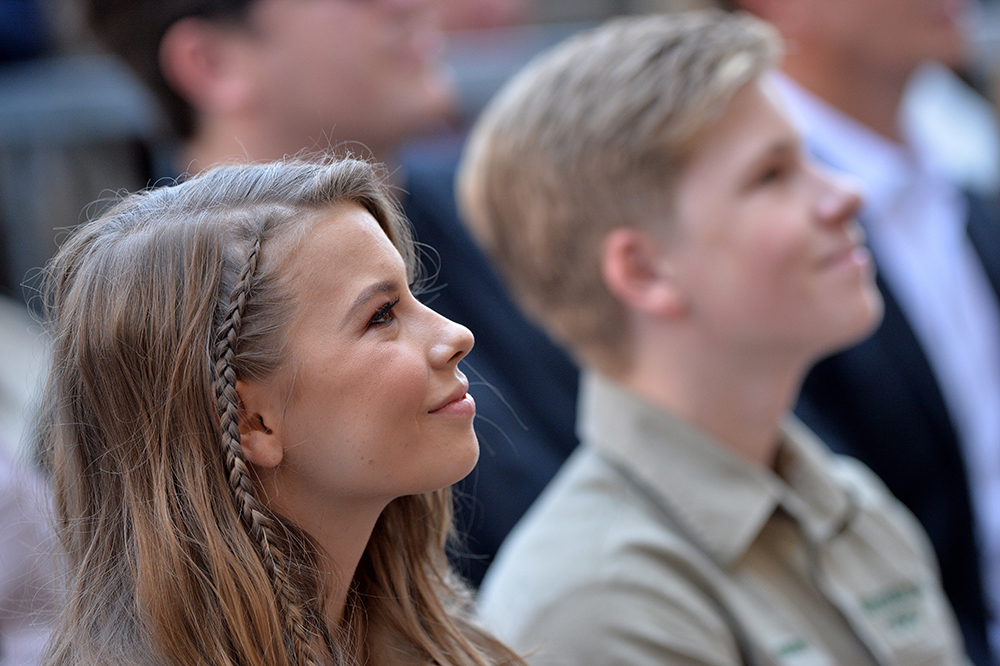 Everyone's favourite preggers Aussie Bindi Irwin has shared a touching tribute to younger brother Robert over the weekend.
Bindi, who is expecting her first child a little baby girl with husband Chandler Powell posted some very special words to her Insta page on Sunday alongside a photograph of her and Robert hugging
"Shoutout to my little brother (who definitely isn't 'little' anymore) for being such an incredible friend. You're always there for me and I know you will be the best uncle when our baby girl is born. Love you," Bindi wrote.
Bindi certainly knows that her little baby girl will be in good hands with younger brother Robert, who she is confident will be "the best uncle".
The newlywed's Bindi and Chandler announced the pregnancy of their first child back in August with the Baby Wildlife Warrior due in 2021.
Image Credit Lionel Hahn/ABACAPRESS.COM.