Domino's Halloween Roulette Pizza will Haunt Your Tastebuds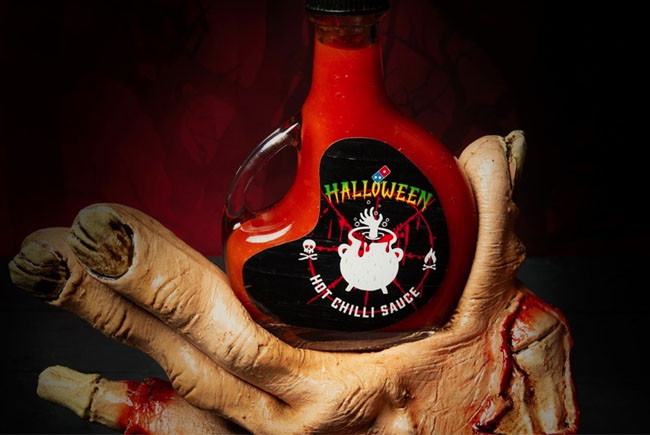 Domino's Pizza is playing trick or treat with our tastebuds!
Their Halloween Roulette Pizza lets you order your favourite pizza from their menu, but then they'll add hot chilli sauce over a random slice.
The twist is that the sauce is invisible - so you won't know which slice it is until you pick it up and bite into it.
And you WILL taste it! The hot sauce is made using Ghost chillis, which can be up to 400 times hotter than a jalapeño pepper!
Domino's Australia and New Zealand CEO Nick Knight promised the sauce would "give your taste buds an experience they will never forget."
In fact, you could say you might be HAUNTED by it for the rest of the your life!
If your enemy - or indeed friend - suddenly wants pizza and you're worried about being pranked, you can rest assured that Domino's will include a warning on the box.
We're working up a sweat just thinking about it and might go for their decidedly chilli-free and very cute cookies instead.
The pizza is available to order until November 1st. But if you want to keep the trick or treating going longer, you can enter to win a bottle of their limited edition hot sauce by telling them what's the hottest thing you've put hot sauce on.
Image: Instagram/Domino's Australia