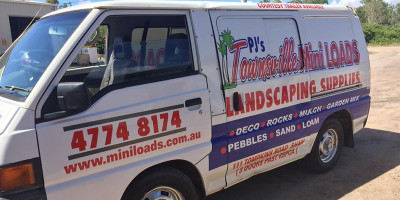 Located:

111 Tompkins Rd Shaw QLD 4818

About Us:

Townsville Mini Loads try to keep it affordable for every budget, while still supplying quality materials.

Townsville Mini Loads Offers a wide range of Landscape Supplies for the everyday gardener or professional. With both pick-up and delivery of their products, they have the availability to deliver from 1 tonne up to 32 tonne and beyond.

Delivering to all around Townsville, Ingham, Charters Towers and beyond!
Contact Information:

Hours of Operation:

Monday—Friday: 7AM–5PM Saturday & 7AM—4PM
Website: HERE
Facebook: HERE