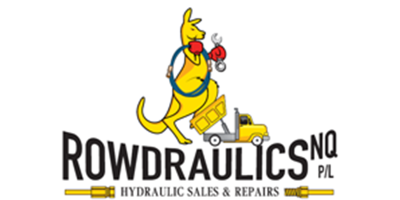 Located:

333 Bayswater Road Townsville QLD 4814

About Us:

For expert hydraulic repairs in Townsville think Rowdraulics NQ!

Locally owned and operated, Rowdraulics NQ provides the Townsville industrial sector with expert hydraulic and general engineering.

Their specialised Townsville hydraulic workshop supplies, repairs and maintains a vast range of hoses and fittings from our centrally located, ample-spaced workshop.

Rowdraulics NQ is proud to be one of Townsville's longest-running and most experienced hydraulics providers, with the know-how and experience to complete even the trickiest of jobs.

General engineering, vehicle hoist repairs, hydraulic hose installations, licensed gas fitting and tipper hoist maintenance are all no match for our qualified team.

Can't make it to them? They also provide a 24/7 mobile service, which is equipped with everything they need to complete your job.

Contact the friendly team at Rowdraulics NQ for expert advice, products and services you can depend on.
Contact Information:

Hours of Operation:

Monday to Friday - 8am to 4pm
Website: HERE