Back to Map Lound's Fresh Seafoods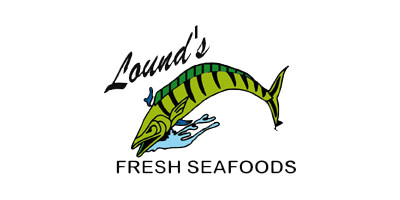 Located:

20 Camuglia Street Garbutt QLD 4814

About Us:

For more than 40 years, Lound's Fresh Seafoods in Townsville has been the name everyone recognises for great quality seafood.

Established in 1985, their family business has continued to operate in the commercial seafood industry from their Townsville retail, wholesale and processing location.

The now-retired Sib Lound, the founder of Lound's Fresh Seafoods, has seen generation after generation enjoying the local catch of the day.

Current directors, Col and Rob Lound go the extra mile to provide the freshest North Queensland seafood to not only the local area, but also Australia wide.

To maintain the quality and standard their customers have come to expect, Col and Rob now hold 3 licences and operate 3 fishing boats.
Contact Information:

Hours of Operation:

Monday to Friday - 8.30am to 5.30pm
Saturday - 8.30am to 2.30pm
Website: HERE
Facebook: HERE