ATO Website Crashes After Rush for Tax Returns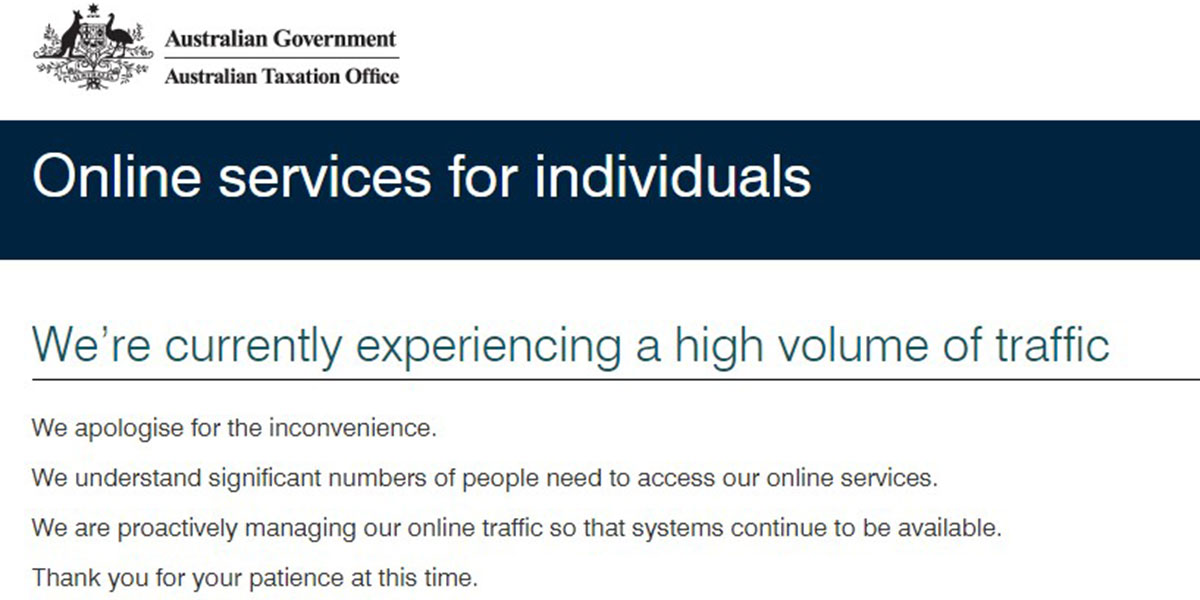 The ATO Website has been experiencing an influx of traffic since the start of the new financial year. Users are reporting the message as follows:
"We're currently experiencing a high volume of traffic
We apologise for the inconvenience.
We understand significant numbers of people need to access our online services.
We are proactively managing our online traffic so that systems continue to be available.
Thank you for your patience at this time.
Please try again later."
A twitter user has even suggested that the ATO use a Waiting List system similar to what we have seen recently with Kmart and BigW online shopping.
@ato_gov_au hey bro, can you at least have a waiting list to manage network traffic instead of saying come back later

— nat (@nataliefarlow_) July 1, 2020
The additional traffic could be due to the Federal Governments' recent Covid-19 related announcement in regards to the second round of early Superannuation release.
With the start of the new financial year starting July 1st, an increase in tax return lodgements is also likely to be part of the reason for the website problems.
The ATO have released an official tweet stating that there were some delays accessing their online services and they are working on the issue.
You may be experiencing some delays accessing our online systems, we are aware of this and are working on it as a priority.

Thank you for your patience. pic.twitter.com/YNQPNdFoiu

— ato.gov.au (@ato_gov_au) July 1, 2020