Three dead as water tanker crashes in NSW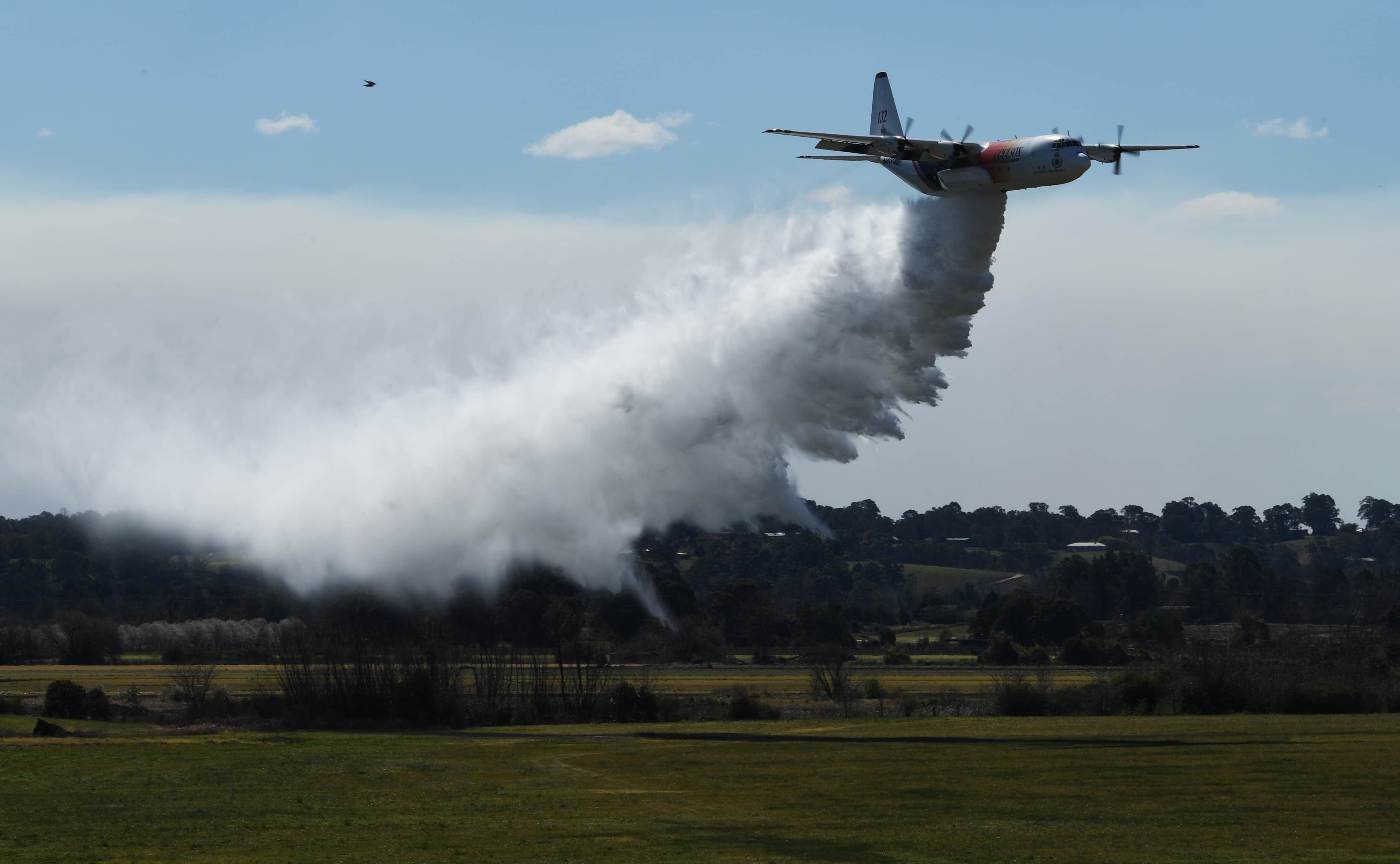 'Thor', a Large Air Tanker (LAT) C-130 Hercules, performs a water drop during a demonstration at the RAAF Base in Richmond, New South Wales, Friday, September 1, 2017. (AAP Image/David Moir)
Three United States crew have died after their aerial water tanker crashed while battling blazes in southern NSW.
The NSW Rural Fire Service said local ground crews lost contact with the C130 Hercules in the Snowy Monaro region on Thursday.
NSW Premier Gladys Berejiklian confirmed the aircraft - which was owned by a private company and contracted by the fire service - had crashed killing three people.
The plane - which could carry 15,000 litres of water - was operated by Coulson Aircrane which is based in Canada.
"All three occupants on board were US residents," RFS commissioner Shane Fitzsimmons told reporters in Sydney.
"Tragically there appear to be no survivors as a result of the crash. It's impacted heavily with the ground and initial reports are that there was a large fireball."
Mr Fitzsimmons said the plane had been used in NSW for a number of years under contract.
The Australian Transport Safety Bureau's investigation will include an examination of the crash site and debris before the aircraft and the bodies are retrieved.
Ms Berejiklian said the crash was a "stark and horrible reminder" of the dangerous conditions facing firefighters on a daily basis.
A flight radar website suggests the tanker took off from the Richmond RAAF base northwest of Sydney before heading south to the Snowies on Thursday.
© AAP 2020